Here are the Top 3 Mobile Editing Apps When it comes to photo editing on a desktop or laptop, some great options which come to our mind are Adobe Photoshop, Adobe Lightroom, Corel PaintShop Pro, CyberLink PhotoDirector, etc. However, when it comes to editing photos on mobile devices, then we get numerous lists of Apps.
Check Top 10 Video Editing Apps for Android 2022
Best Mobile Editing Apps for Android
So to help you guys in picking up the best photo editing apps on mobile. We have assembled the list of our top 3 picks photo editing apps for mobile.
PicsArt
When it comes to mobile apps for photo editing, then PicsArt Pro is one of the most famous apps for making creative and enchanting photos.
Mostly surely, the Android smartphone's cameras are being used as more than just personal cameras for taking selfies.
Android Smartphones are using these technologies, which we can use to glorify our charm and add enticement to our photos by installing the Picsart Pro app. And post it on our feed on social network sites, so that our friends can see our images, and leave a like or comment on them.
PicsArt Pro app Features
Picsart Pro includes many useful tools like rotate, crop, stretch, stamp, text, and color adjustments.
Additionally, it comes with a pile of aesthetic filters(including HDR), background, frames, text markers, margins, and a whole lot more.
Every tool in the Picsart app comes with a brush to improve finesse by making changes only to the required parts of the image.
Picsart offers over a hundred fonts for including text to images so that we can add a peculiar text overlay to our image.
Picsart Pro has inbuilt strong Artificial Intelligence and provides a plethora of effects.
The app allows us to create intertwined images with adaptable layers and resolutions.
Picsart Pro features many tools like converting images into real-life-like paintings proficiently. It also has the ability to create animations and has more than a hundred presets of makeup effects.
Face App
Nowadays, we can see aesthetically pleasing facial compositions of people all over the social networking sites, notably, on Instagram. These face compositions make people look older or younger depending upon their pick for their face.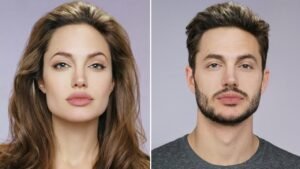 Face App is a Mobile Editing App for making irresistible facial images. This app was developed by Wireless Lab Pro Gaming Studio for Android.
Powered by mighty Artificial Intelligence, Meta can easily recognize people's faces and make unique & significant modifications to them.
There are various modes within this special application, and all of them have a peculiar effect on images. While some make our faces look many years younger; on the other hand, some make us look much older. Moreover, this mighty AI gives users "Two Smiles" mode through smile recognition. And just by simply choosing it, we will be able to get a heartfelt and charming smile on our faces.
Also, See Android Games
We cannot put an end to describing this application without telling you all about its one of the most peculiar and funny filters; that is swapping our face with the opposite gender. You will be pleased to hear, that all the changes made to the picture look genuine and real.
It will be difficult for us to detect the AI's hand in the images. It also automatically retouches and removes blemishes & wrinkles.
Right after opening the app, we can pick any image or images from our device's storage. Else we could just take a selfie with the device's camera and make the whole social media world recognize our face through social media.
Pixel Lab App
For text compositions, we can't find any better application than Pixel Lab. This app has a ton of features so that we can create and bring out all the ideas and imaginations to the real world.
The best part of the Pixel Lab is that it enables us to include many different types of elements. We can create compositions that fit our requirements. We can add our own images and start from scratch. Either with our own text or we could get one of the many inspirational quotations available in Pixel Lab.
When we begin making images, we choose the main font file. Then we go to the Gallery to include the picture or apply the text and we get our base. We can now start making changes which can be anything that we would like to change, like the location of the element, size, color, etc. We can also add more text and more images. Generally, we can change anything that we want to change without any restraints. Simply put any type of text on the images we take, along with motivational quotes and custom-made fonts.
This app was made and published by Imagin Studio. This app was specifically for Android devices. Still, we can find various versions that will work on iOS devices and even on Mac or Windows.
Features of Pixel Lab
The very first thing that we are going to see in the Pixel Lab app is the plethora of options to choose from that we will be getting in terms of the text elements. Just after dropping an image, we can look at a broad variety of elements.
We are going to see lots of font styles and other things which can be applied to images. It is very simple to type in the text that we want and change the size, color, type of font, etc later on.
One more amazing feature is that we can easily save our images. Also, we can easily access all of it that we have saved in the app for posting it on social media sites like Meta (formerly known as Facebook), Instagram, Twitter, Reddit, etc.
See Also, Top 10 Offline Games for Android & iOS of 2021
We can also export them to other applications for creating collages and slide shows. It totally depends upon our creativity and imagination to do whatever we want to do with it.