Vive le Football is the new mobile soccer game that is very close to the real world with very high-end graphics and very detailed gameplay.
After the success of Champions of the Fields, Netease Games made it possible again by bringing one more soccer game to the soccer players.
Check Out: DLS 19
The creators have made a lot of efforts for creating a game with "realness" They also license from the FIFPro for the usage of various icons, logos, etc. The developers had a dream of creating the most unrestricted and realistic football game. After watching the real gameplay you will agree with me too.
Vive Le Football Release Date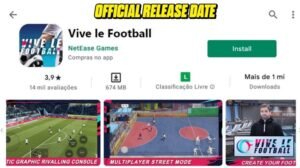 Vive Le Football in Playstore
VLF released 2 alpha tests on:
Alpha Test 1: 20th January 2021
Alpha Test 2: 20th August 2021
All these tests were for limited participation and limited access in a few regions basically covering Asian countries like Indonesia, Thailand, China, etc.
The next Beta test can be expected around the second week of January 2022, as the developers released a few images on Facebook regarding the work they have been doing recently. Vive Le Football Release Date is coming soon.
Vive Le Football will be released on 14th January 2022 on the Play Store and AppStore in a few Asian Countries. The game will be released region-wise. So you may get the game within 1 week of release
---
---
Vive Le Football Alpha Test Gameplay
Most Advanced Soccer Game
VLF is something new and different from Dream League Soccer, PES Mobile, or FIFA mobile. The mind-boggling graphics of the game and trending gameplay in the mobile phone category. Vive Le Football has online playing features in which you can play with any of your friends from the world. This can be done by connecting your ID to your friend's ID.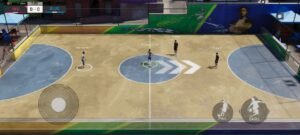 Ultra HD Faces & Graphics
Vive Le Football can also be played on the PC emulator, You can also play the game from the keyboard or external gaming joystick. You can find the detailed guide for emulator instructions here.
VLF features freestyle gameplay with original football player motions captured. You can move your player around and perform various skills in the game also.
The alpha test was also opened for iOS, for which you need a test link that only is given by the developers. In that case, you have to download TestFlight App from AppStore on your iOS device. Then open the link sent by the developers to download the alpha test of the game.