Top 5 Gaming Smartphones are here, Nowadays, a typical flagship smartphone or surprisingly decent mid-range smartphone can also be a substitute for handheld gaming devices; with great performance for Mobile gaming.
They are fairly able to take on all the CPU and GPU demands for games like PUBGM, Call of Duty, FIFA 16, Genshin Impact. All praise to the latest SoCs that are being manufactured. They make it all possible to fetch some outstanding and time to time incredible visuals for amazing gaming experiences.
Top 5 Mobile Phones for Gaming 2022
Irrefutably, this couldn't even make a dent when it comes to pure gaming smartphones. They toppled down all competitors in other segments. When it comes to hardcore gaming, even if you have already tried it on typical high-end smartphones.
See Also, Top 10 Offline Games for Android & iOS of 2021
Then you are in for a surprise if you think that's the best that you churn out in mobile gaming. Here are some of our top picks on which you should experience the ultimate gameplay on devices made for the purpose of hardcore gaming.
Top 5 Gaming Smartphones
Asus ROG Phone 5
Asus ROG Phone 5 comes with a huge 6.78 inches full HD+ AMOLED display with a 144Hz refresh rate. It also has incremental improvements and it is one of the top picks among mobile gamers.
Pros
Impressive performance
Elegant inbuilt features for gaming
Superb sound quality and display
Cons
Quite hefty
65W fast charger not included
A telephoto lens is still missing
2. One Plus 9 & 9 Pro
Having the mighty Snapdragon 888 processor the One Plus 9 & One Plus 9 Pro deliver outstanding performance and is quite apt for gaming on smartphones. We can run games like Genshin Impact at high graphic options without having to worry about problems.
It comes with the "Pro Gaming" mode feature that mutes notifications so that we can focus on the games only. This feature also enables all the needed assets allocated specifically to gaming only.
Pros
Remarkable performance
Picturesque 120Hz display
Great ultra-wide camera
Rapid speed charging
Cons
Only satisfactory camera setup
3. Apple Phone 13 & 13 Pro – a true 5 Gaming Smartphones
Apple iPhone 13 and 13 Pro pack new A15 Bionic chipset delivering completely terrific performance. According to Apple, this new SoC has a 1.5x faster CPU and 1.3x faster GPU than the competitors.
The GPU upgrades are specifically evident during the high specs graphics gameplay. It seems absolutely incredible on the OLED panel of the iPhone 13 mobiles.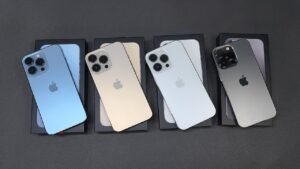 Pros
Robust battery life
Excellent design
Strong internals
Cons
Insignificant display changes
120hz screen missing
Ceramic Shield on the back is also absent
4. Samsung Galaxy S21
Under the hood, it has Exynos 2100 chipset, Samsung Galaxy S21 that deliver streamlined performance during gaming sessions.
This one of the top 5 Gaming Smartphones has a stark "Super AMOLED" display and the refresh rate is also put on "Adaptive mode", which implies that the refresh rate will adapt to the content on the screen. Still, we get to choose whether we want it to be set on the "Adaptive mode" or 60 Hz to conserve battery life.
Pros
Fantastical, multi-funtional camera
At a lower price than its predecessor Galaxy S20
Power-packed and adept smartphone
Cons
Lacking MicroSD card support
Not with the best screen on in the market
The charger is missing inside the box
You may also like Real Football 2021
5. Poco X3 Pro
Top 5 Gaming Smartphones include this High-end Qualcomm Snapdragon 860 which will not let our hopes down on top settings in heavy graphics games. Experience fast and fluid online gaming experience on Poco X3 Pro.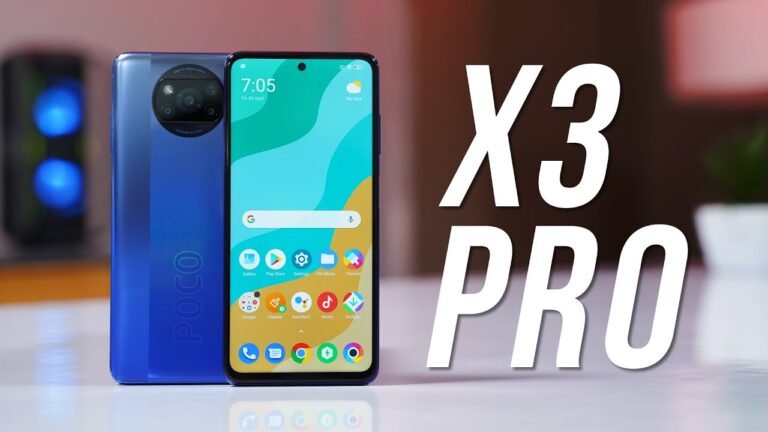 Pros
Amazing performance
Long-lasting battery
Decent camera setup
Cons
Comparatively slow charging
Feels a little heavy while holding in hand