Here are our Top 10 Video Editing Apps for Android. With the rise of short video format content on platforms like Youtube Shorts, Instagram Reels, TikTok, etc. The use of video editing applications is continuously rising.
Due to this increase in demand for video editing applications, developers have made some really great apps that are available to download for free. You can also get the MOD version of these apps for free from the link given below.
Check out Top 3 Mobile Editing Apps for Photo Editing in 2022
Best Mobile Editing Apps
So here we are with the top 10 suggestions for you all to try for video editing and filmmaking on Android:-
1. Kinemaster
Our first suggestion is KineMaster – one of the most downloaded and used Video Editing Apps that has been in the market for quite some time now and is liked by most of its users. The app caters to a lot of handy features and tools which are used for video editing.
 The best feature of this application is that it allows us to import and retrieve videos in 4K which is the highest resolution.
2. Adobe Premiere Rush
Adobe Premiere Rush is most likely to be known among all of the video editors, as it is quite well known in the video editing industry. "Multitrack Timeline" is possibly the most liked feature of this app.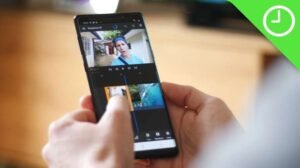 It enables a user to blend multiple extremely short videos to make a finished product. This app has features like clouding the needless items and spontaneously equalizing sound for bringing out the greatest experience.
3. VivaCut
This application has the capability of combining numerous videos into a single video to form a multi-layered texture. This is the reason why exposure could be twice the intensity.
Another thing is that as a new user, we can make as many mistakes as it takes to learn; as it also gives us the option to undo and redo all the work.
4. Magisto
For a completely never seen experience you could try this app. It not only provides users with the tool to edit their videos but also has the option of creating videos from scratch.
It only allows editing video for the time period of time nets at the high resolution. Magisto also takes more time than usual to complete an archive of short videos.
5. Alight motion
If we talk about color-specialized mobile applications, that hardly you will ever miss the name of in any discussions is Alight Motion.
It is the best color correction mobile video editing application in the market. The app's color palette contains millions of different colors for our use on many objects in the videos.
The application makes fluid motion animation effects for users to give them complete command of their creativity. The application also gives the capability to the user to color the border of the object inside videos to make it unique and mesmerizing.
6. GoPro
This Video Editing Apps is for the people who are always on the move as it lets you capture all the details in short videos without missing any movement.
GoPro is just made for the people who love traveling and want to capture all the memories during it. The app edits video simultaneously with the help of its powerful AI.
7. InShort
One of the most famous video editing applications nowadays is InShort. It is an application that has been in the market for quite a long time now and has quite cool features.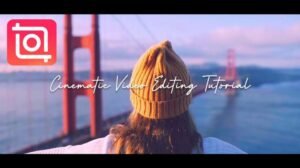 One of the best features of this app is going to be its effects like "Slo-Mo" (slow-motion) or "Time Lapse" (fast forward). It also has some really cool transition effects to take your videos to a completely different level.
See Also, Top 10 Offline Games for Android & iOS of 2021
8. FilmoraGo
If you want to opt for quality videos for younger audiences, then FilmoraGo will be a perfect partner. In comparison to others, this app lets you make your own filters.
It provides you with the means to do so, it gives you complete freedom and unbound creative abilities for editing your videos with customizable parameters like exposure, saturation, etc.
9. VideoShow
It is one of the widely loved applications for mobile video editing because of its great features. One of those features is its integrated "GIF Maker" tool for making your own GIFs.
Another great feature of this app is that it lets us add text elements to the videos with a ton of options to choose from for text effects.
Download FTS 22 Mod
10. Filmmaker Pro
Filmmaker Pro is such a mobile app that caters to the needs of both newbies as well as experts.
The style of editing which this app help in Video Editing who prefers to pursue is cinema so that all the videos made have their individualistic, rare cinematics flair.
Check Out: